Proper Pricing Of Your Cecil County Maryland Home
In this video I share some insights on the need to properly price your Cecil County Home for Sale. I often hear homeowners say "I am not giving my home away", or, "I need to get xxxxxxx Dollars for my home." The truth of the matter is the Buyers are the ones who set the price of your home. Your Real Estate Professional, using all the tools at their disposal, establish a List Price which is consistent with current market conditions in your area. Even if you could gat a buyer to pay more than "current value" and they need a mortgage to purchase your home the home MUST appraise. Today more and more homes do not appraise for the Contact Price. Please work with your Realtor when pricing your home. It is a very critical component in getting your home SOLD.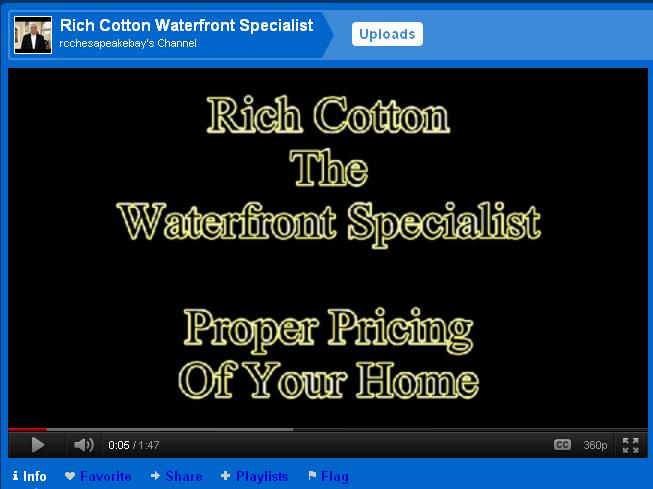 Chesapeake City MD Waterfront Specialist - Rich Cottonn Serving the Waterfront/Water Oriented Buyers and Sellers since 1989 in Elkton, Chesapeake City, Earleville, Cecilton, North East, Charlestown, Perryville, Port Deposit, Galena, Kennedyville and surrounding areas. 800-757-7412.