An Unusual North East Maryland Home
Attention History Buffs, and Nature Lovers
Step back into time as you enter this 1700's home built by Samuel Gilpin located on 19+ acres at the head of Gilpin's Falls on the Little Northeast Creek.The country kitchen is just that with a large walk-in fireplace which was used for cooking in the early days....now it is home to a woodstove used for supplemental heating. This 3 bedroom 2 bath home is truly one-of-a-kind overlooking the restored Gilpin's Falls Covered Bridge which dates back to 1860. The bridge is one of a few remaining covered bridges in Maryland. The living room has old hardwood floors, a beautiful stone fireplace and knotty pine walls which add to the room's ambiance. Unique woodwork and designs are found through out the home.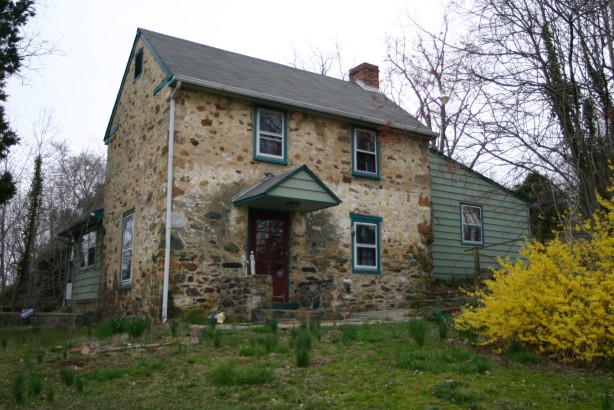 To See More Homes For Sale in North East, MD
MLS # CC7575652 For More Info. and Photos
On the site there has been a Grist Mill, Lumber mill, and Hydro Electric plants. Where did the power come from to run these enterprises? The kinetic energy of Gilpin's Falls was harnessed. The home was electrically self sufficent when the Electric plant was in operation.
A variety of volcanic rock formations dating back to 540 million to 438 million years ago are displayed at Gilpin's Falls. These formations have been studied by college students from a tri-state area.
A walk along the paths through the forest, among the rock formations, and along the creek is bound to leave you full of wonderment and appreciative of all that Mother Nature has to offer. Come experience this for yourself....At Gilpin's Falls.
Chesapeake City MD Waterfront Specialist - Rich Cotton Serving the Waterfront/Water Oriented Buyers and Sellers since 1989 in Elkton, Chesapeake City, Earleville, Cecilton, North East, Charlestown, Perryville, Port Deposit, Galena, Kennedyville and surrounding areas. 800-757-7412.